Regular price
$59.95 USD
Sale price
$29.95 USD
Unit price
per
Sale
Sold out
Build a recession-proof business that offers financial freedom and flexibility… Hop on the bandwagon of success, and start your own vending machine business!
Has your interest in your day-job dried up?
Do you aspire to start your own business that will pave the way for more time, flexibility, and financial control?
Have you been looking for promising business opportunities that can open the door to a steady income?
If the idea of starting a business that entails 
low startup costs and huge profitability
 intrigues you, then this is your lucky day!
You're about to discover a nugget of wisdom that will bring you closer to building your dream venture… Start with vending machines!
NO GATEKEEPERS
Most people don't start their own business because they are laboring under a set of misconceptions about what it takes to be successful. While the misconceptions vary with each business, in the vending world some of the most common ones are 'you can't compete with the big boys' and 'you have to know someone who is already successful in the industry.' 
If you're a total newbie to the realm of business and entrepreneurship but still want to start something of your own with minimum investment, vending machines are the answer.
Vending machines are everywhere… and everyone uses them… You have a HUGE market to tap into.
Vending machines pull in business revenues to the tune of $67 billion in the U.S. alone… every year… And it's estimated that these figures are going to increase in leaps and bounds in the next five years!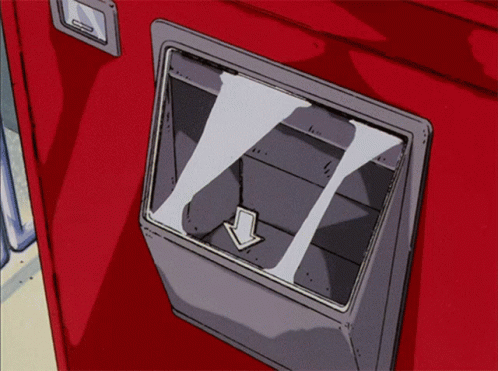 What's Included:
Fact-check: The top reasons that vending machine businesses have a promising future

A comprehensive walkthrough of how to draw up your business plan – including a sample business plan for reference

Smart tips to help beginners find a safe and profitable location for vending machines

New or refurbished… bulk or specialty vending… Discover several vending machine options and find what's best for your business

Qualities of a good supplier… and how to find one – explore the essential criteria to make the most profitable choices

How to secure legal permits and licenses~: Make sure your business gets off to a smooth start

Intriguing insights into business automation – earn a steady income on autopilot!

And so much more!
Instant Download

Your eBook will be instantly available in your email upon check out.
Frequently Asked Questions

Is this a coaching certification?

No, this is not a coaching certification. But the tools, techniques & strategies you get in the DIY Credit Repair eBook will make a great addition to any existing financing methodology you are currently using. 

How will I get the product after I purchase it?

Your ebook will be delivered via email immediately after you make your purchase. 

Why are you offering this so inexpensively? How do I know this isn't crap on a stick?

The reason I'm offering this so inexpensively is that it's not a full-blown certification program. That said, it's still a fantastic way to add to your existing skill-set and make you a better entrepreneurs. 

Who Is This Ebook For? 

This eBook provides explanations in a simple, strategic way so anyone can grasp their fundamentals even if they are a beginner and enjoy the cash flow benefits.

How fast can I expect to see results? 

You will see the results immediately if you implement materials immediately. What kind and how much depends on what your starting situation is. Beginners will see results in a couple of weeks. If you are already a big star, the results will be less dramatic, but your workload
View full details